Calder Permaculture
The Home Of Stimulator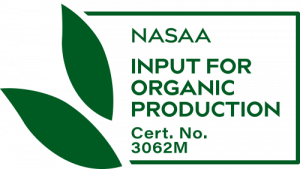 Certification Number : 3062M
Manufactured by the Trustee for Calder Permaculture
131 Kinghorn Lane Nyah West Victoria 3594
Welcome to Calder Permaculture
the home of Stimulator Liquid Worm Castings
At Calder Permaculture we are passionate about sustainable agriculture. Our property at Nyah West is a Lime/ Clay soil with only 10 to 25 mm of poor quality  top soil. it was clearly apparent that in order to grow any food crop the soil would require specialty care to improve its quality. Permaculture methods where immediately implemented. With a strategy formulated and consistent dedication to the application it became apparent that the soil was becoming more productive.
After years of feeding the soil with home made compost, organic mulches and animal manure, various species of compost worms as well as earth worms started to appear. As the worm population increased, plants in that particular area became more robust and lush dark green. Producing larger quantities of quality produce that became more resistant to insect and disease attack and far more tolerant of heat and cold stress. Moreover the flavour of the produce was so enhanced it was an absolute taste sensation.    
You can read more about our Journey on our about us page.